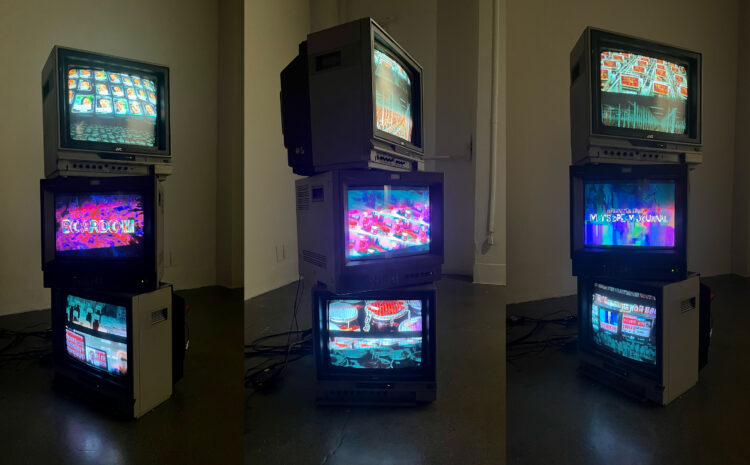 MayC. (May Caiwei Chen)
School of Art – MFA2 – Art and Technology
Media: CRT TVs, Media Players, Adobe After Effects, Disco Diffusion, Stable Diffusion
Soundtrack: BOARdom – The Shanghai Restoration Project
It's an audio/visual video installation in the form of a stack of several vintage CRT TVs. The TVs show a collection of looping visuals of AI-generated creepypasta/folklore international fake news based on and inspired by the dream content. The vertical rolling effects on TVs, as well as the glitches and displacement effects of the teaser video are done manually and digitally to cultivate the vibes of analog horror and unsettling nostalgia. By expanding the dream content and turning it into a world-building narrative, I aim to give an indication to the audience to imagine a social-political context of more glass jars of unknown meat are found in the grass all over the world, and the meat industries are processing the mass production of meat from unknown sources, while people in older generations, especially "our parents", are reported as missing.
https://www.maycaiweichen.com/