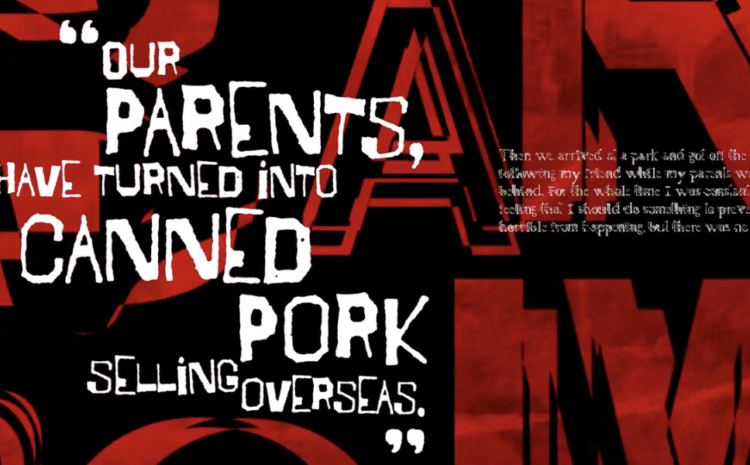 MayC. (May Caiwei Chen)
School of Art -MFA2 – Art and Technology
BOARdom: Preface
Media: Projector, Adobe Creative Suites
It's a projection of kinetic typography poster of the full dream content with AR activation. Audience could scan the QR code with their phone to read and get a sense of the context of the whole project in AR with motion graphics and original audio composition.
About BOARdom:
BOARdom is an AI-generated interactive & immersive multimedia dream journal, which includes a collection of interactive projections and audio/visual installations that invite audience to empathize, interact, and respond to my personal experience from their points of view, and to contribute to the collective unconscious of dreamscapes.
With the first sentence I could recall right after I woke up from my nightmare in 2017, "our parents, have turned into CANNED PORK selling overseas", this project is inspired by one of the most unsettling nightmares I had, featuring the theme of inner abjection and trauma about family oppression, censorship and surveillance.
https://www.maycaiweichen.com/