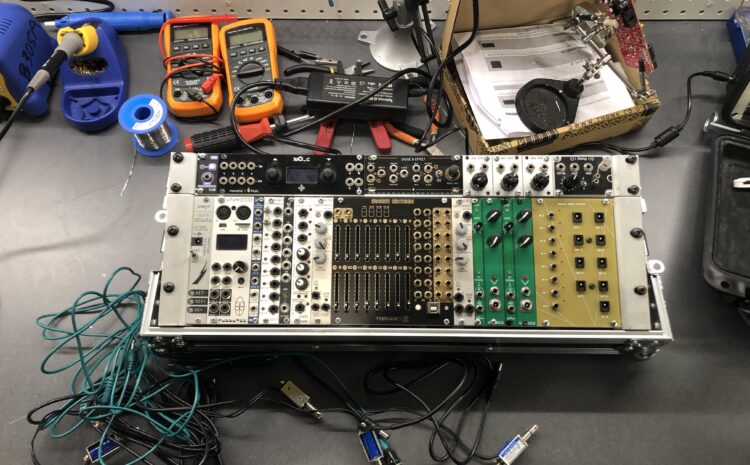 mB
School of Music – MFA1 – music technology
This is a kinetic audio sculpture / feedback installation consisting of a projector or 2, computer and electronics.
Using MIDI/CV and CV/MIDI converters, Touch Designer and a small electronic system, light is projected to 2 Light Dependent Sensors. These sensors provide variable voltage to drive a system of 8+ motors (DC & Solenoid) that are used to excite or strike various resonant materials/objects.
Sensor voltage is also digitized using a CV/MIDI converter which modulates temporal characteristics of the projection(s). This creates a feedback loop that can be manipulated or constrained but ever-changing.
MIDI is also generated in Touch Designer and is converted to CV. This creates a second loop that can cycle independently of the primary loop. But again, there is control over how much they overlap, interact etc…